Meet the Coach
Hi, I'm Stacie.
I can't wait to meet you! 😊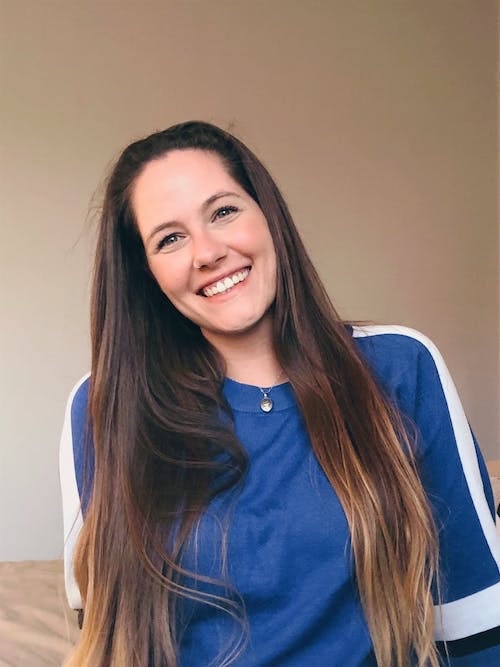 I am passionate about helping us more naturally quieter folk reconnect with our inner light, embody our strengths, and overcome the challenges that hold us back, so that we can make the contributions we want to in life, connect with others more deeply, and live the fulfilled lives that we all deserve.
My story
Hello! I'm Stacie. I was the girl who awkwardly blurted out half-formed sentences. Pretended to not know much – about a lot of things! Would go on a date to sit in silence. And nervously laughed to hide the fear of speaking. I dropped an A-Level so I wouldn't have to do presentations. Spent 3 years ditching Uni applications because I'd have to live in halls (I got there eventually… not living in halls!). I couldn't get a job in McDonalds and left jobs I did get because I felt too anxious. If only I knew back then what I know now… I would have seen that I was more capable than I ever thought I was.
Now I'm a qualified NLP Coach, passionate about helping people express their truest self and creating environments that encourage gentle participation so that those who are quieter, shy and struggle to speak up, can thrive, fulfil their potential, and achieve all that they want to and all they are capable of! I have a background in art and design, so naturally, I love bringing elements of these practises into the way in which I support people; mixing arts and crafts with coaching techniques to help with speaking clearly, confidently and calmly.
Credentials
NLP Practitioner (neuro-linguistic programming)
Level 1 Quantum Human Design Specialist
ASIST: Applied Suicide Intervention Skills Training

First Class Honours in Fashion Design

Award Winning Crochet Designer

Code of Practice:

ANLP
What my coaching clients are saying...
Coaching Client
My Coach really helped me to understand myself, the issues I've had and how I can cope with my feelings. She taught me a lot and gave me heaps to think about. She helped me realise that it's ok to be me (faults and flaws too!) That I shouldn't be so hard on myself. The sessions helped me gain insight into how I can be kinder to myself and help myself if I ever start to feel bad again. The relaxation and breathing techniques are great. She was a wealth of knowledge and information and obviously loves what she does and it shows. I felt a great connection with her and she always showed compassion. I feel so much more happier since having the sessions. This support was brilliant, I don't think I could have asked for more.
Lizzie, Truro
Working with Quiet Connections massively lifted my mood as I feel lighter and more at peace with myself. My biggest insight has to be the fact I am not my anxiety. I experience anxiety for sure but it's the same as any other emotion, it comes in waves and because I am not it, I am therefore not broken or defective - this with the permission to be kind to myself instead of listening to my inner critic in the moments I was struggling has been so freeing for me. Even due to Covid and sessions being virtual I couldn't of forged a more honest open relationship with my coach. Thank you to all QC folk. I plan to stay active in the app and continue growing back into myself.
Sarah, Cornwall
Coaching helped me realise that each and every one of us have individual stories that are important enough to be shared; actually, they need to be heard. It offered me a whole new mindset and the confidence to know that it is OK to use my voice.
Coaching Client
By the end of the sessions over the phone I felt a good connection with my practitioner. She was very intuitive and always seemed to know the right thing to say to me. I would come away from the session feeling very positive and refreshed in thoughts. I would have enjoyed more!
Amanda
"Before working with Stacie, my confidence was at a low, I had problems with leaving the house, I couldn't go into my garden alone, I'd shut myself off from friends and family and was not communicating with them effectively.
I was hesitant about what to expect with coaching, but I'd been lucky enough to come across Stacie in a session she did for empowering with Pluss and she made me feel comfortable from the start and is so gentle with her questions. I was fearful of any kind of therapy because I didn't want to go back to a dark place. However, in the words of Brene Brown, I was just chandeliering and never getting to grips with the real issues. Stacie taught me that I only have to acknowledge my past and not relive it. She gave me much needed praise and helped me to identify what was causing my fears. Sometimes I'd cry but it was only then I knew I was getting to the heart of the matter. I no longer feel afraid, and I can identify and listen to what my brain is saying, any excuses it's making up and then using my voice to acknowledge it but move forward. It sounds simple but it's a continual daily practice and I try to reframe any situation as a chance for fun and opportunity which is really working out for me.
Since coaching, I have applied for a job and have an interview. I have chaired the Womens Institute meeting. I've had an archery lesson that I went into feeling confident. I feel that you've changed my life. I'm 53 and now I am living the life I have always wanted."
Book an introductory call with me
Pick a date below to schedule a free 30-minute call to say hello, explore how coaching might work for you, and see how you feel about working together. We can discuss how often you'll have coaching sessions, and how or where we'll connect.
Want to book a coaching session with me?
If we already have a connection, feel free to go ahead and book in your next coaching session here. Remember to use your coupon code if you have one!
Buy Now